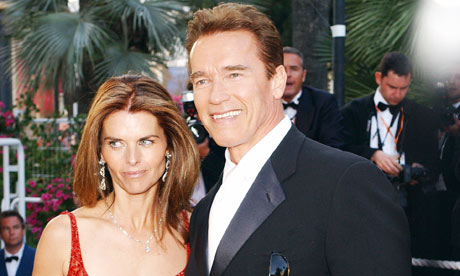 ...
fathering a child outside the marriage.
Yep. Wait no, it's the years of rumored philandering, the exploding career that had to be put aside because
being married to a narcissistic movie star is a lot of work. It is the sleeping with the house staff (classic case of messing around with the nanny/maid) who had worked for the family for 20 years AND making a baby from that. Oh wait, and telling your wife 10 years later about it (while the maid is still working for you) you know, to ensure that she feels like a COMPLETE idiot.
Yep, that would do it.
But to find this at 6:30 am? Seriously, again? They have one more time to break news overnight. Who actually makes this a press strategy??