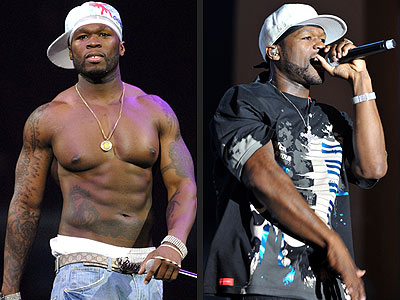 People.com
is reporting what folks have been talking about for a while now, in addition to how lame he is. Fiddy is removing his tattoos because of his "movie career". Right.
You can still have a movie career and tattoos. I'm just upset he gave this whole gangsta, "I got shot 356 times and I'm still alive but I drive a bullet proof car" persona and did not fully commit to it.
There are kids with ruined lives because of him. In his transition out of the hood he is alienating the people who look up to him. I wonder if he gives back to the neighborhood while he's trying to copy the yuppies he sees everyday now that he has Vitamin Water money. Boo.
But really 50 cent can do no right by me.