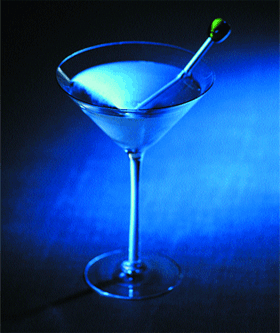 I put a little extra shea butter on my legs about a quarter to 12. There was no way I was going to make it to the club by midnight. I still hadn't done my dance in front of the mirror and had only changed my outfit twice. The third time is the charm, always. There's no cover before 12. By way of a miracle I arrived at 11:58pm. I recall the swell feeling of walking through through the venue's doors. I can still hear the clicking of my bronze pumps and jingle of my bangles as I snapped my fingers in the air. Yes, called it swell. Having complete certainty that you are going to have a great time and confidence that you look nothing less than fantastic well, that feeling can only be described as swell.
I immediately found the bathroom for it was standard operating procedure to apply one coat of lip gloss before stepping out into the masses. I consider it good luck, though luck wasn't needed that night. The night's entertainment was good fortune enough. I stepped back and watched the grimaced faced gang of six in all in 1-ply matte jersey dresses with necklines down to their navels and skirts unreasonably short, fix their acrylic weaves and talk of how they "better not see that girl up in here". They are in every club, dressed as if they are on the clock and always provide me with priceless moments. One's metallic silver ankle strap heels had that impossible lean to the side and I was almost certain that the heel would break any minute. Unfortunately I didn't have time to wait for the big snap. There was a vodka and cranberry calling my name.
Adhering to protocol, my girl and I did our routine walk through before heading to the bar. Greeting every old classmate, friend of my brothers, sisters, ex-boyfriends, crossing my fingers to NOT see any of my exes themselves. There isn't enough lip gloss in the world to prep me for that. Memorable moments of eye contact with attractive men were salted with the realization that they were barely 21. You can read a great deal in a man's eyes, never let the sweet face or grown man body fool you. I order my first drink that affectionately call The Jumpstart. It's the only drink I seem to buy myself and always worth every penny for I've been strangely attracted to a particular bartender for some while. The longer it takes for him to take my order and ultimately give me my drink, the longer I mentally have my way with him. I always eye the way he fits those black pants, how he fills out that black shirt and the way he firmly grips the nozzle when he pours drinks. Very firm. By the time he hands me my drink I've already had my fill and am eager to take it to the floor.
This club experience is not fundamentally different than any other. But the two-step felt just bit better that night. The crowd of people, the lights and loud music forced me to zone out, think and appreciate the present moment. Appreciate it not simply because the moment was now, but because the moment was mine.
Reaching my bed, I closed my eyes surprised with the comforting stillness at the end of a typical night of partying. However this one was meant to be special. It was the first time I actually enjoyed the Waffle House.